Author Archive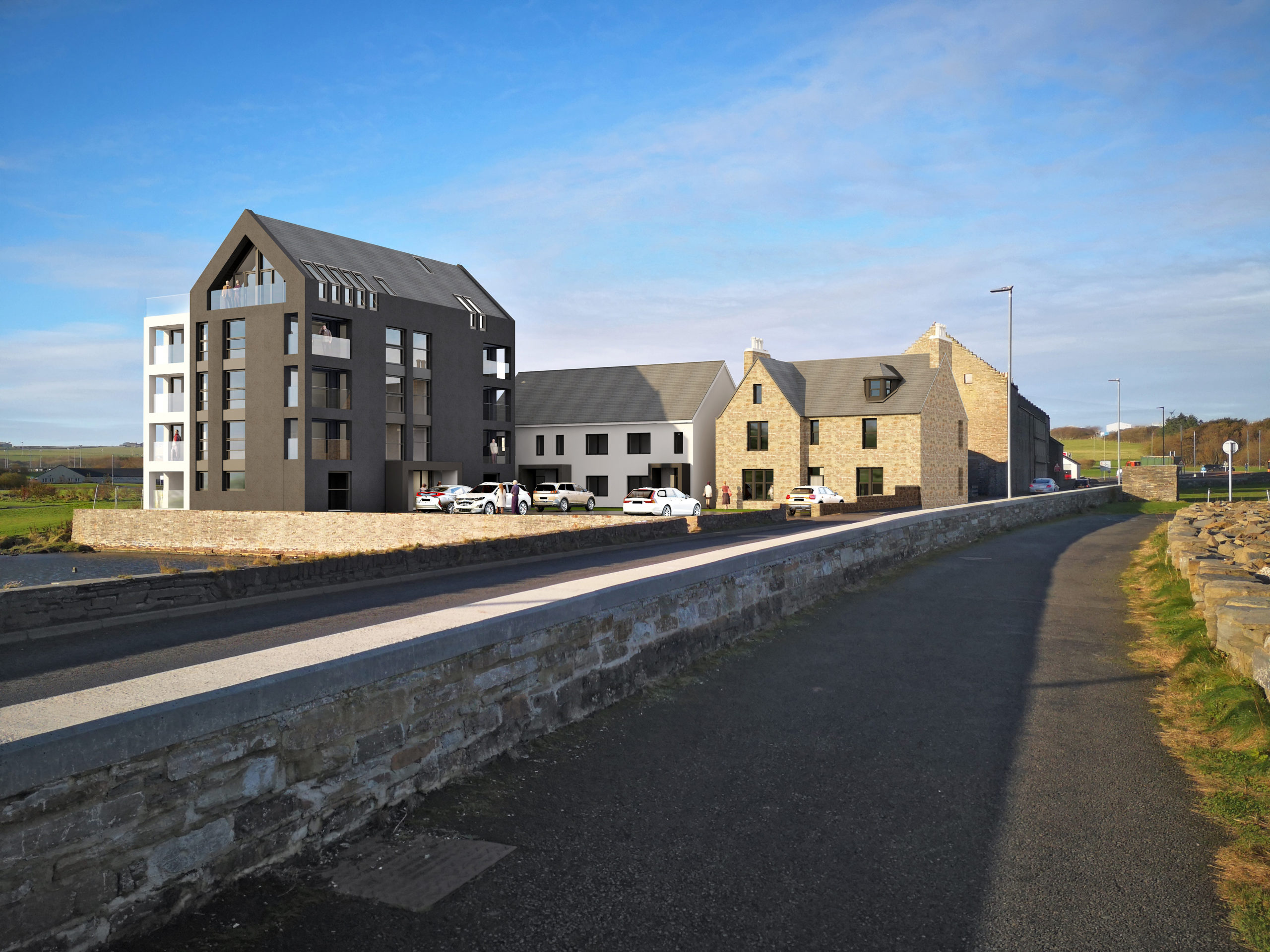 Ayre Embankment, Kirkwall
1/9/2021Chamille Andrews
Planning Permission granted for new flats and houses in Kirkwall, Orkney.
Planning Permission has been granted for the Ayre Embankment development, providing a mix of flats and houses and restoring Ayre House.
The design evolved as a "modern vernacular" based on traditional forms, respecting the visual strength of the existing Ayre Mill. Ayre House will be made into two new homes. A new terrace of houses and a striking five storey flatted block reflect the prominence of the site.
The layout has a courtyard-effect parking area and a landscaped garden setting. The flats have been designed with inset corner balconies to take advantage of the fine views across the Peedie Sea towards the town centre, the harbour and to the sea. The balconies provide visual interest and protection from the wind.
All of the houses will be well-insulated so that they are easy to heat, and will receive direct sunlight given the open southerly aspects.
The development is a good balance of conservation and modern design. Ayre House will receive natural slate roofing and repointing of the stonework, and the terrace and flats will have high quality modern materials, to give an uplifting development in this fine location.
Uncategorized
No Comments »
New Certified European Passive House Consultant
28/7/2021Chamille Andrews
We are delighted to announce that Rory Kennon has qualified as a Certified European Passive House Consultant.
Rory Kennon, Senior Technician in our Practice, has qualified as a Certified European Passive House Consultant.  Rory is involved in a number of Passive House projects including new-build affordable housing and extra care special needs housing.  Delivering these to Certified Passive House Standard will reduce energy use for residents, provide improved indoor air quality, and a more comfortable high-quality living environment.
Rory is also a member of the Passivhaus Trust and International Passivhaus Association.  The Passivhaus Trust aims to promote Passivhaus as a highly effective way of providing high standards of occupant comfort and health as well as reducing energy use and carbon emissions from buildings in the UK.
Uncategorized
No Comments »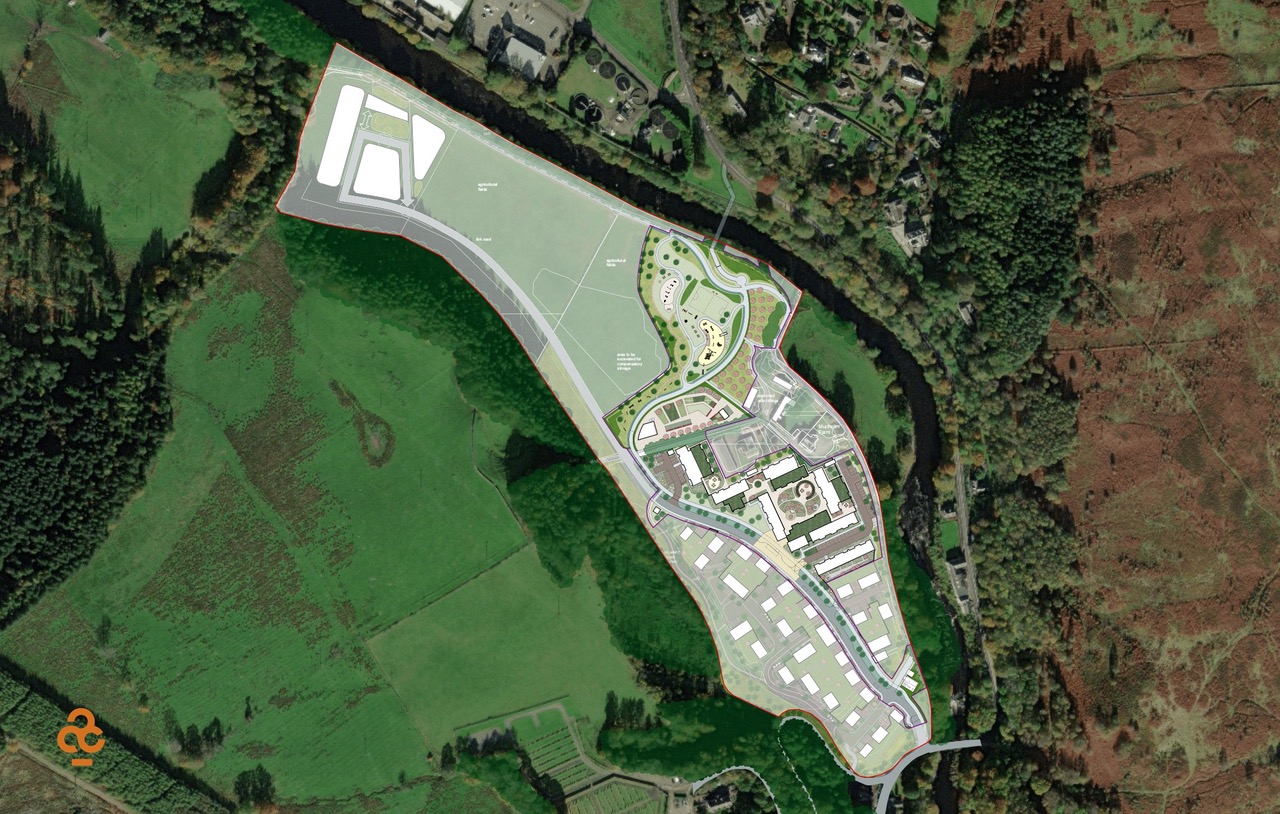 Masterplan for Murtholm, Langholm
23/6/2021Chamille Andrews
Masterplan including 100 Passive Houses has been adopted by Dumfries & Galloway Council.
Our Masterplan for Murtholm, Langholm, for Loreburn Housing Association has been adopted as supplementary guidance by Dumfries & Galloway Council at their recent Committee Meeting. The Masterplan provides approximately 130 high-quality homes, with green infrastructure and a new pedestrian and cycle bridge over the River Esk.
Developed together with Landscape Architect, Raeburn Farquhar Bowen, and Engineer, Asher Associates, Loreburn Housing Association are developing the southern section of the site to provide around 100 No. new affordable homes all of which will be designed to achieve Passivhaus certification. The masterplan includes a 35-unit extra care development.
Applications for Planning Permission have already been submitted for initial phases including road access works, the extra care housing, central open space, and new pedestrian and cycle bridge following adoption of the Masterplan.
Uncategorized
No Comments »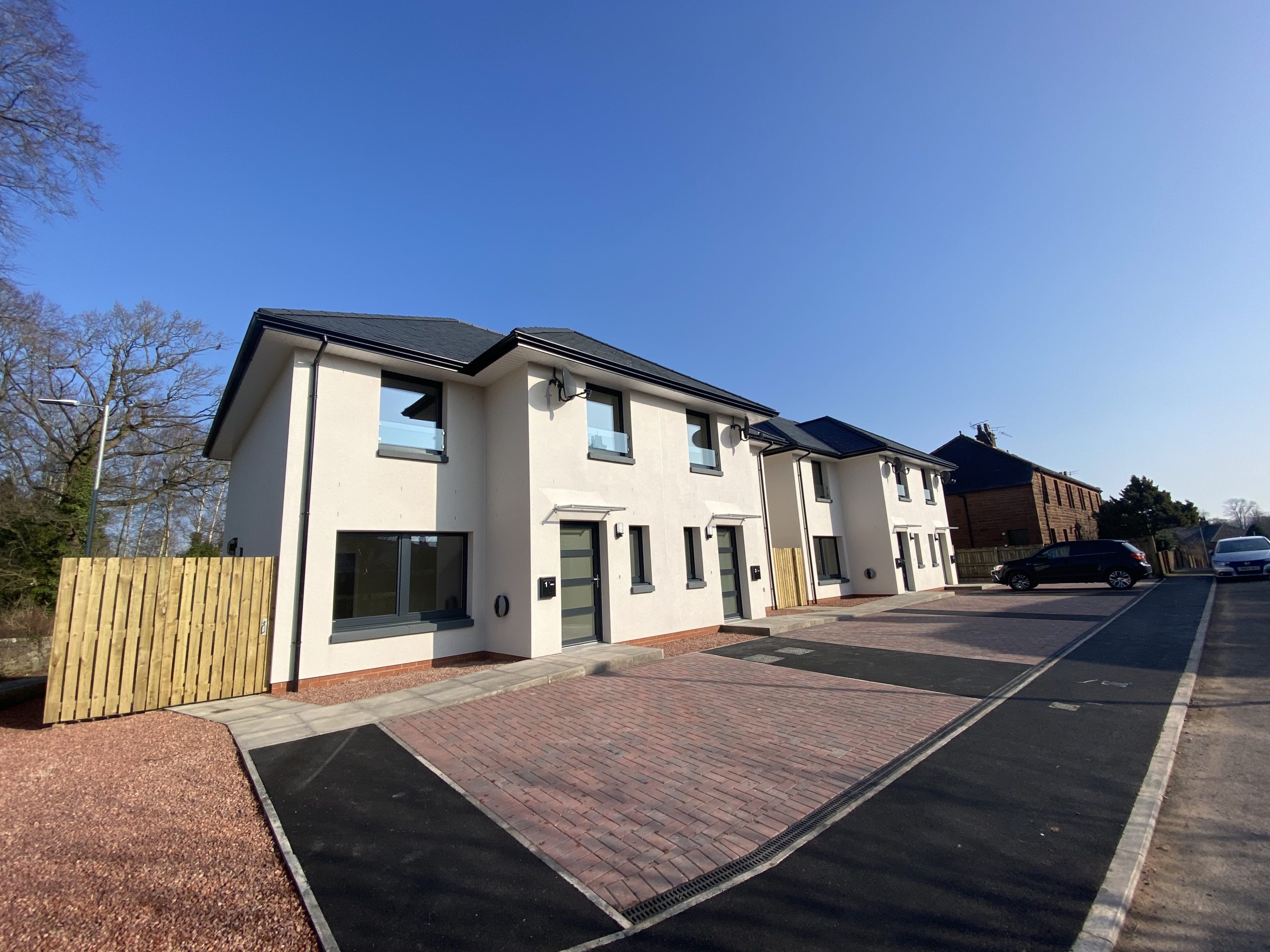 4 New Certified Passive Houses
15/4/2021Chamille Andrews
New Certified Passive Houses have been completed at Forsyth Street Dumfries.
This Certified Passive House development is Loreburn Housing Association's first Passive House Certified development, and was built by Robison Construction.
The design provides family houses which meet the Passivhaus very low energy standard. This uses excellent insulation standards, careful detailing to avoid thermal bridging, triple glazed efficient windows, controlled ventilation with heat recovery (MVHR), and orientation for solar gain, all of which combine to minimise energy demand. Regular airtightness testing during construction plus high-quality workmanship achieved this successful outcome.
The houses have good space standards for flexibility, individual private gardens, and are attractive 3-bedroom family homes.
The Passive House Certification Platform was used to provide evidence for checking by the independent Passive House Certifier.  Formal certification was achieved and the houses are now registered on the International Passive House Database: passivehouse-database.org
Uncategorized
No Comments »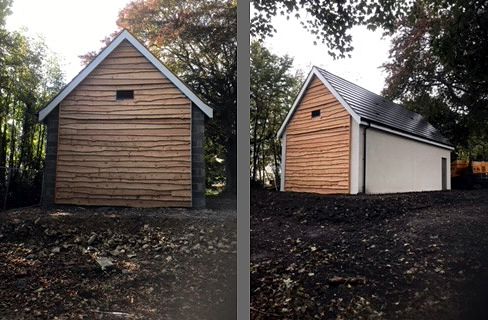 Bideford Bat House
31/10/2020Chamille Andrews
Large 50sq.m. Bat House completed in Bideford for roosting and hibernation.
This unusual building provides roost and hibernation space for various types of bats as part of the mitigation measures relating to the new Bideford Care Home project.
It has been designed to accommodate Pipistrelle and Lesser Horseshoe bats, providing a number of chambers and access points to suit the various species.
The orientation of the 50sq.m. building suits bat entry and exit for foraging. The interior has a variety of roosting points with crevices, baffles, and beams. Daylight is excluded, and the temperature and humidity are naturally balanced to maintain suitable conditions for hibernation.
Uncategorized
No Comments »
CHAS Premium Plus
21/4/2020Chamille Andrews
We have achieved enhanced CHAS Safety Schemes in Procurement accreditation.
The practice has been certified by CHAS (the Contractors' Health and Safety Assessment Scheme) as achieving Premium Plus accreditation.
This demonstrates compliance with the CHAS standards in line with SSIP (Safety Schemes in Procurement) Core Criteria and UK Health and Safety Legislation and the requirements of the CDM Regulations 2015.  Additionally the Premium Plus standard demonstrates full compliance with six modules of PAS91.
This accreditation demonstrates our commitment to health and safety in the workplace and in construction.
Uncategorized
No Comments »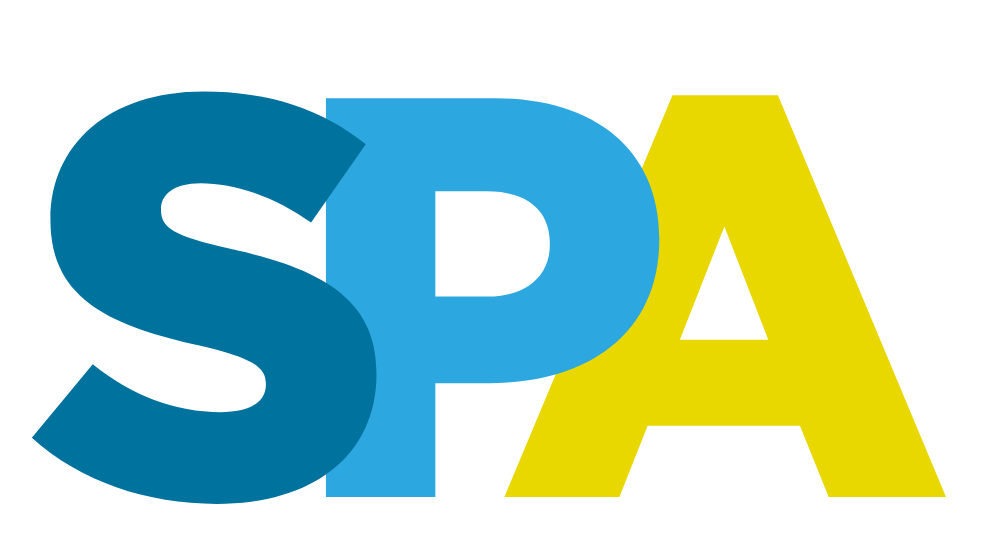 SPA New Website
12/2/2020Chamille Andrews
We are appointed as Architects covering all geographical areas in this framework.
The Scottish Procurement Alliance have launched a new website at: SPA Frameworks. This includes information on the Housing Construction Consultancy (H1 WS1) Framework.  Robert Potter and Partners are the only firm appointed in the Architect category to cover all geographical areas.
The procurement guide can be seen here: SPA Architects Framework
Uncategorized
No Comments »