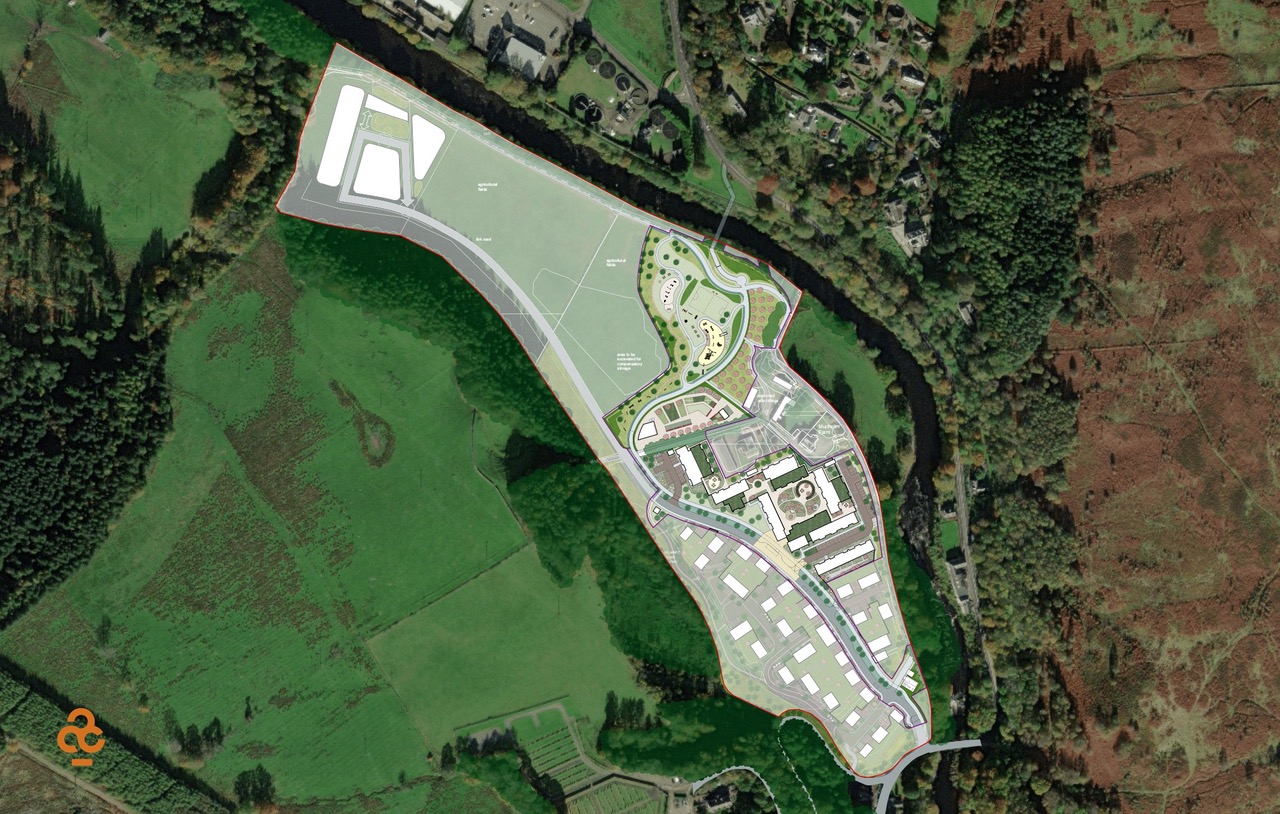 Masterplan for Murtholm, Langholm
23/6/2021Chamille Andrews
Masterplan including 100 Passive Houses has been adopted by Dumfries & Galloway Council.
Our Masterplan for Murtholm, Langholm, for Loreburn Housing Association has been adopted as supplementary guidance by Dumfries & Galloway Council at their recent Committee Meeting. The Masterplan provides approximately 130 high-quality homes, with green infrastructure and a new pedestrian and cycle bridge over the River Esk.
Developed together with Landscape Architect, Raeburn Farquhar Bowen, and Engineer, Asher Associates, Loreburn Housing Association are developing the southern section of the site to provide around 100 No. new affordable homes all of which will be designed to achieve Passivhaus certification. The masterplan includes a 35-unit extra care development.
Applications for Planning Permission have already been submitted for initial phases including road access works, the extra care housing, central open space, and new pedestrian and cycle bridge following adoption of the Masterplan.
Uncategorized
No Comments »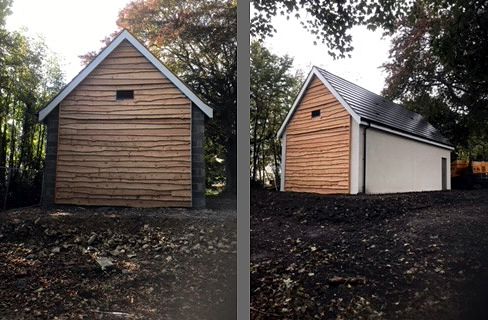 Bideford Bat House
31/10/2020Chamille Andrews
Large 50sq.m. Bat House completed in Bideford for roosting and hibernation.
This unusual building provides roost and hibernation space for various types of bats as part of the mitigation measures relating to the new Bideford Care Home project.
It has been designed to accommodate Pipistrelle and Lesser Horseshoe bats, providing a number of chambers and access points to suit the various species.
The orientation of the 50sq.m. building suits bat entry and exit for foraging. The interior has a variety of roosting points with crevices, baffles, and beams. Daylight is excluded, and the temperature and humidity are naturally balanced to maintain suitable conditions for hibernation.
Uncategorized
No Comments »
CHAS Premium Plus
21/4/2020Chamille Andrews
We have achieved enhanced CHAS Safety Schemes in Procurement accreditation.
The practice has been certified by CHAS (the Contractors' Health and Safety Assessment Scheme) as achieving Premium Plus accreditation.
This demonstrates compliance with the CHAS standards in line with SSIP (Safety Schemes in Procurement) Core Criteria and UK Health and Safety Legislation and the requirements of the CDM Regulations 2015.  Additionally the Premium Plus standard demonstrates full compliance with six modules of PAS91.
This accreditation demonstrates our commitment to health and safety in the workplace and in construction.
Uncategorized
No Comments »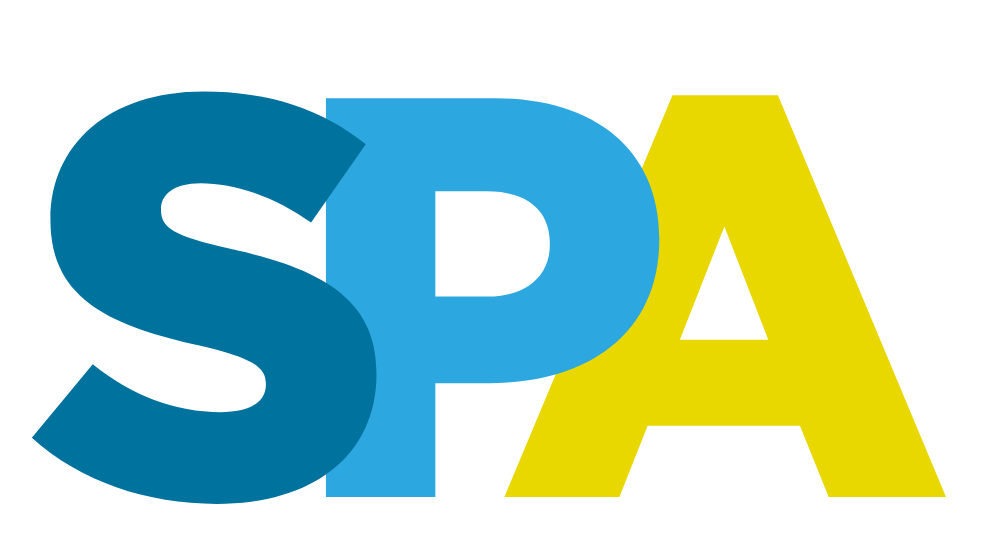 SPA New Website
12/2/2020Chamille Andrews
We are appointed as Architects covering all geographical areas in this framework.
The Scottish Procurement Alliance have launched a new website at: SPA Frameworks. This includes information on the Housing Construction Consultancy (H1 WS1) Framework.  Robert Potter and Partners are the only firm appointed in the Architect category to cover all geographical areas.
The procurement guide can be seen here: SPA Architects Framework
Uncategorized
No Comments »