Author Archive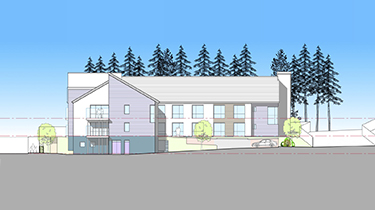 Banchory Planning Appeal Successful
6/12/2022Robert Potter and Partners
Planning Permission has been granted on Appeal for a new 60 place care home.
This development has been granted Planning Permission on Appeal, with the Reporter finding that the six qualities of successful places are met.
This includes Outcome 1 for a successful, sustainable place.
The care home will sit in a landscaped garden setting, and forms part of the masterplan for the wider area.
The layout reflects good practice for designing for older people and will provide 60 bedrooms in small groupings, with garden access, balconies and southerly aspects for passive solar gain.
Uncategorized
No Comments »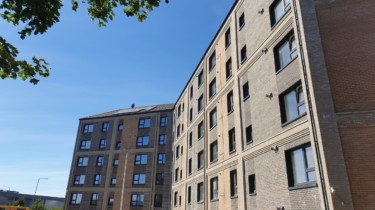 Scotland's Largest Passivhaus Development Completed
5/12/2022Robert Potter and Partners
Formal Passivhaus Certification has been received for Springfield Cross, providing low energy flats in Glasgow.
Scotland's largest Passivhaus development has received formal independent Certification and is now officially a Passivhaus! Robert Potter and Partners were Architects and Passivhaus Designer for the 6 storey project.
The 36 flats in Dalmarnock, Glasgow for West of Scotland Housing Association, include 3 wheelchair properties and a mix of family and amenity flats.
Off-site manufacture (OSM) using timber frame assisted in maintaining high quality of construction and allowed the airtight layer to be installed off-site in large sheets, reducing the need for airtightness taping on site.
The building has been added to the International Passivhaus Database.
The Passivhaus design means that residents' energy bills will be significantly reduced. MVHR provides enhanced indoor air quality for improved health. Triple glazed Passivhaus windows keep out road noise while keeping in heat and providing fine views over the city.
Uncategorized
No Comments »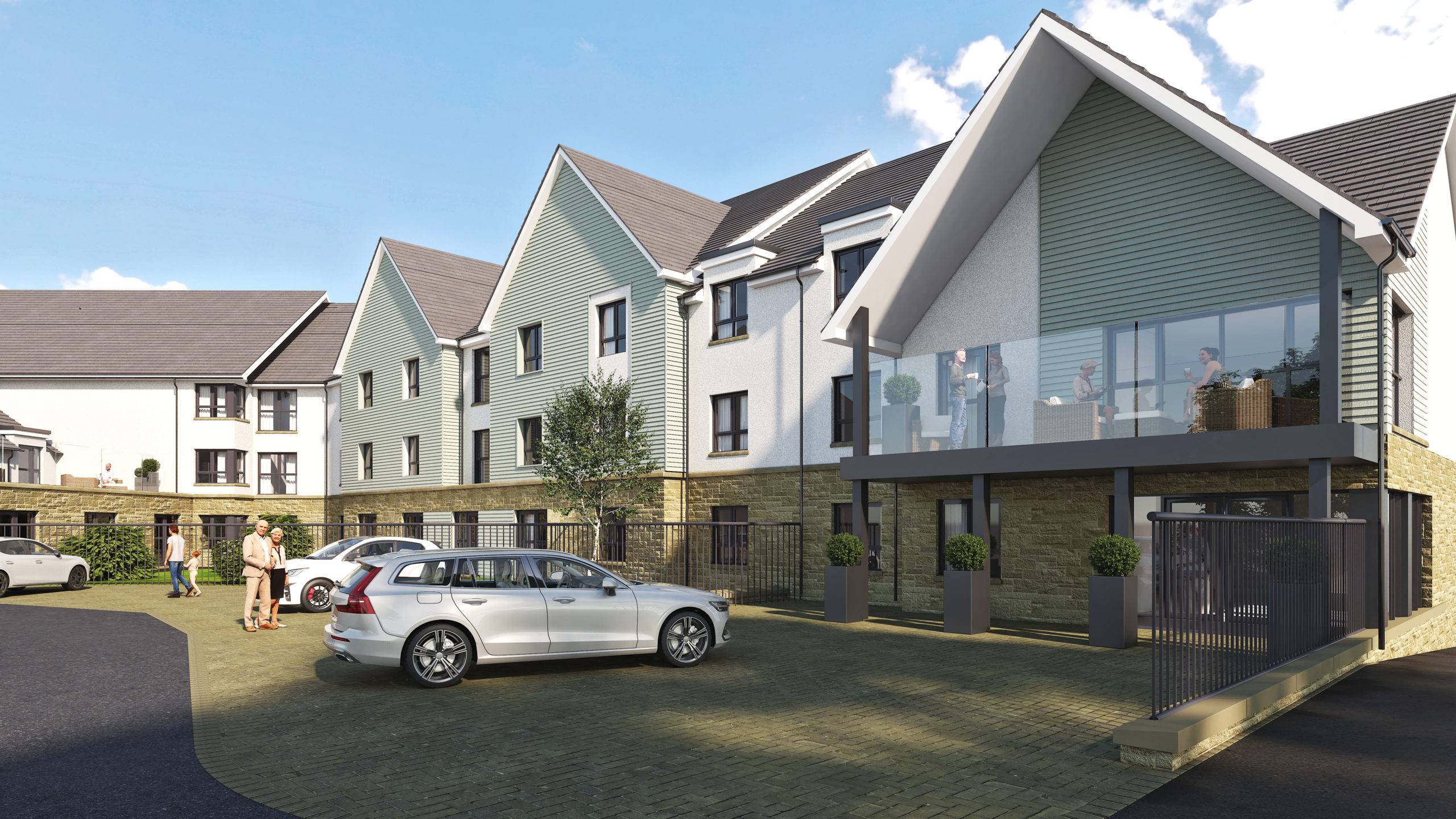 Bideford Care Home on site in North Devon
2/9/2022Robert Potter and Partners
New-build 67 bedroom care home in the picturesque town of Bideford.
This new-build care home is advanced on site in the picturesque historic port town of Bideford in North Devon. The design is 3 storey in a mature garden setting in the heart of the town.
Facilities include gym, cinema room, dayroom and large terraced balconies. External materials use reconstructed stone and colourful non-combustible fibre-cement cladding.
Ecological enhancements included the Bideford Bat House to accommodate a variety of bat species.
Uncategorized
No Comments »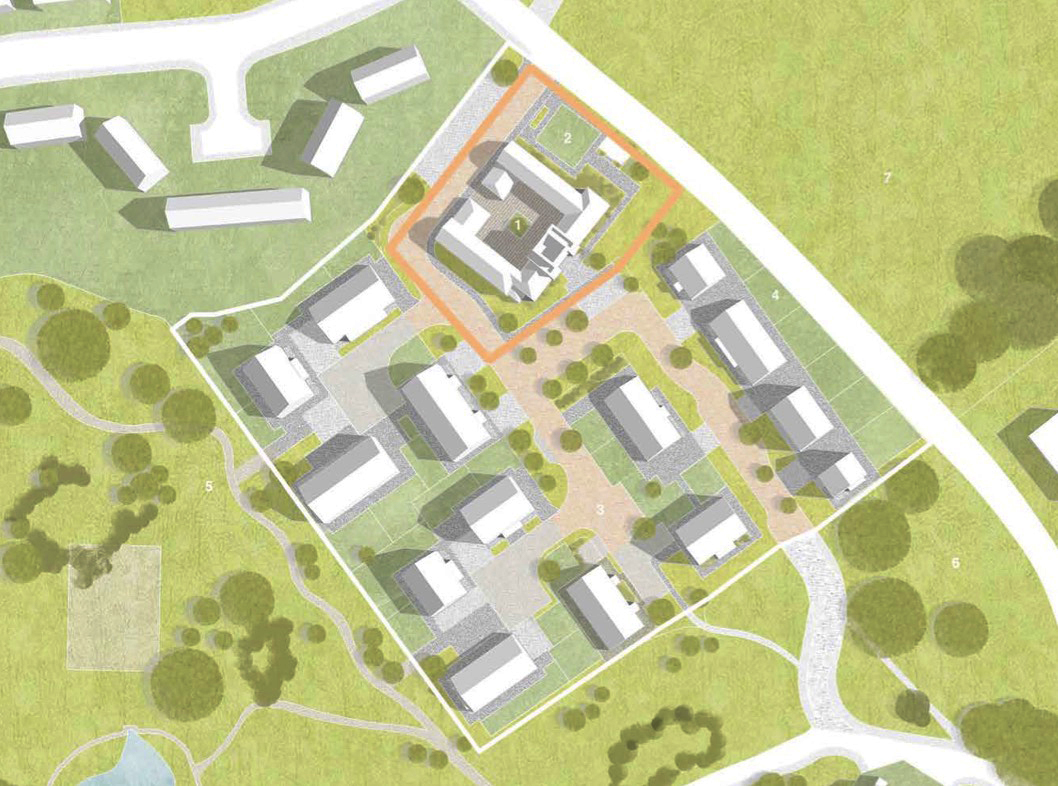 Lincluden Stables Completed for Wheatley
12/7/2022Robert Potter and Partners
New-build affordable housing and adaptation of listed former stable block completed for Wheatley Group / DGHP.
We were delighted to handover the completed affordable housing development at Lincluden Stables, Dumfries to our client Wheatley Group and Dumfries and Galloway Housing Partnership.
The site brownfield site containing a derelict Neo-Tudor style Category B Listed stable block located within a Non-Inventory Designed Landscape adjacent to open parkland, community centre and playpark.
This development provided 26 No new-build dwellings and adaptive reuse of the stable providing a further 6 No dwellings.
The location of the former stable block was the significant feature and opportunity to the site and influenced the design concept. The historic path network of Lincluden Gardens was referenced when developing the design concept for the site layout and to determine the urban pattern for the new housing.
The proposal was based on forming a landscaped 'boulevard' shared surface access route leading up to the stable frontage reinstating this historic approach to give a clear view. Two courtyard clusters based on a historic built form that also reflect the courtyard arrangement of the former stable building are proposed to the western half of the development.
The development was designed to be permeable, integrating and connecting the development to the existing settlement and wider open spaces. The development provided soft landscaping which enhanced the transition between the open parkland and residential development and defined the hierarchy of open space through the site.
This approach allowed a coherent, interesting, and welcoming development which respected the setting of the listed building and historic garden.
Uncategorized
No Comments »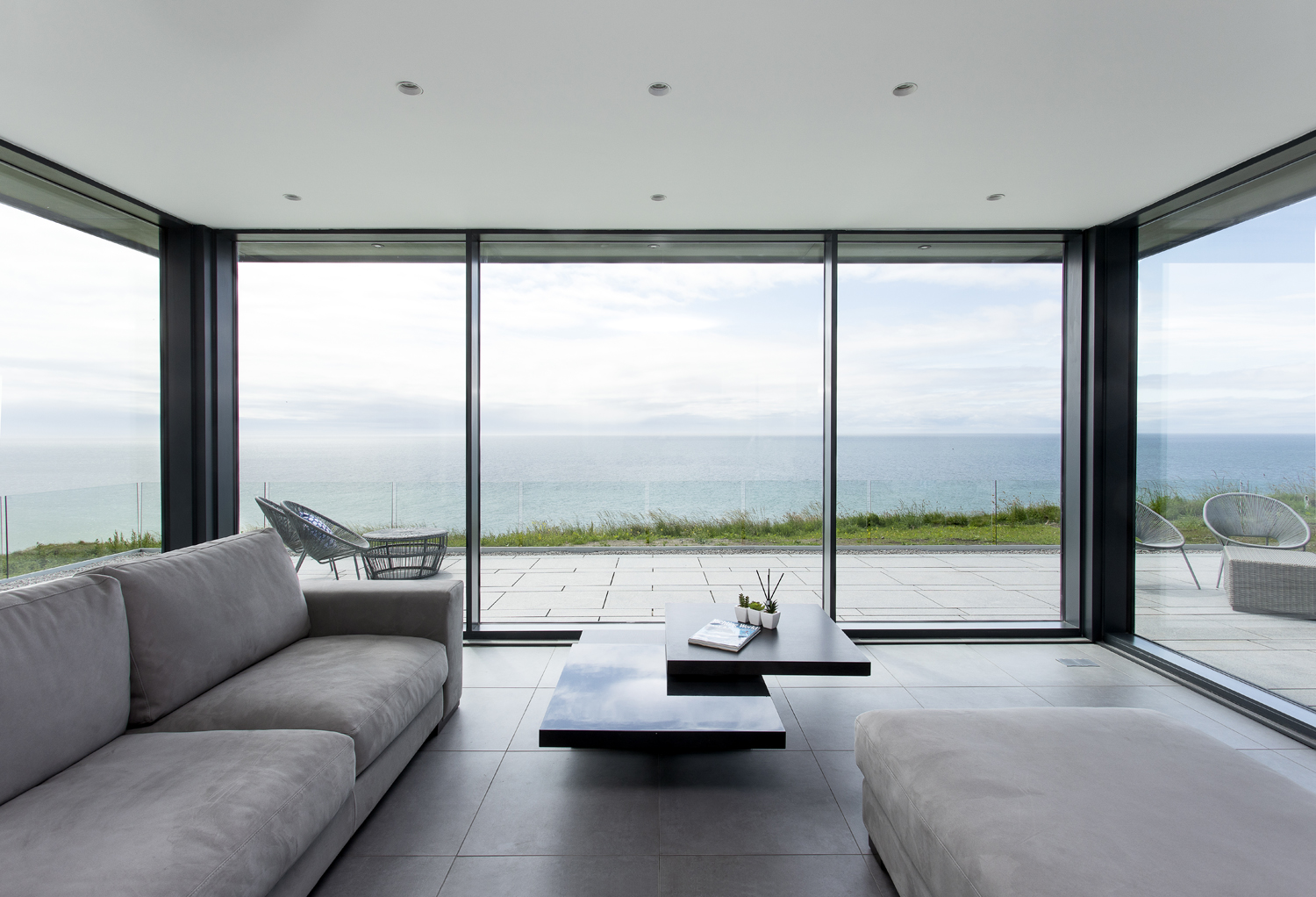 We are Recruiting
17/6/2022Robert Potter and Partners
We have opportunities for Architects, Technicians and Part 1 and 2 graduates in Ayr, Dumfries and Glasgow.
We have openings for architects, technicians and graduates, in three different locations in the West of Scotland. Live by the sea in Ayr, explore the Dumfries countryside, or enjoy the bustle in Glasgow city centre.
Get involved in projects throughout the UK, with opportunities for travel. Work includes large-scale residential, healthcare, conservation, public buildings, Passivhaus and sports facilities, with projects across Scotland, Orkney, the Outer Hebrides, Guernsey, London, the south of England and Eire.
Send application and CV to the email address on our Contact page https://rppweb.com/contact/
Uncategorized
No Comments »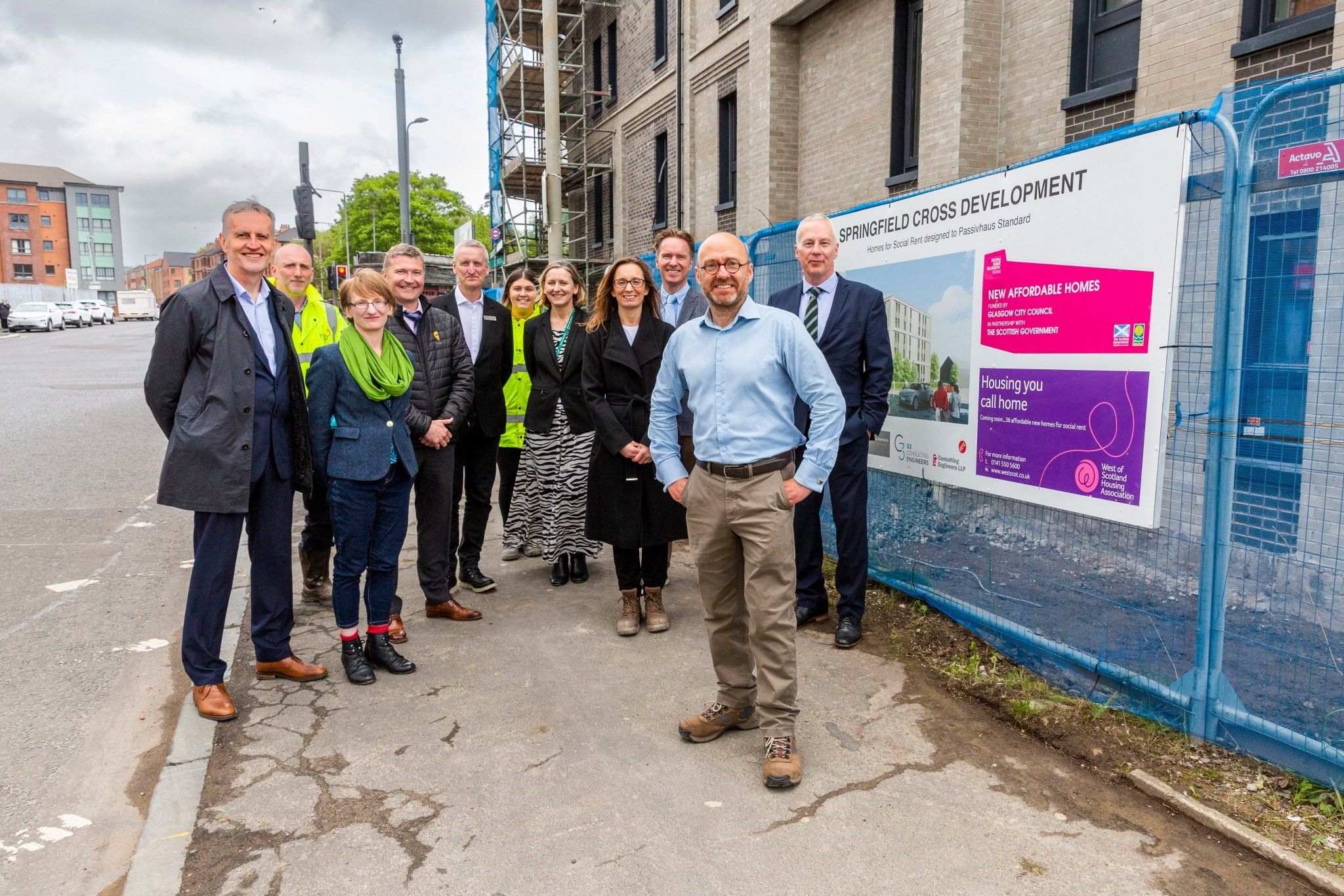 Patrick Harvie MSP visits Passive House Development
16/5/2022Robert Potter and Partners
Patrick Harvie MSP visited our Passive House affordable housing development at Springfield Cross, Glasgow for West of Scotland Housing Association
Patrick Harvie MSP, Minister for Zero Carbon Buildings, Active Travel and Tenants' Rights visited our landmark Passive House affordable housing development at Springfield Cross, Glasgow for West of Scotland Housing Association.
The development, the largest of its kind in Glasgow, is at an advanced stage of construction and due to complete in summer.
It will comprise 36 flats, over six storeys, and has been created to meet Passive House Standard which reduces the building's carbon footprint and contributes towards the Scottish Government's target for emissions from heating buildings to reach zero by 2045.
We want everyone to have a safe, warm affordable home that meets their needs. I was delighted to be able to visit the Springfield Cross development and hear first-hand about the benefits that these homes, delivered with over £4 million of Scottish Government grant funding, are expected to bring to tenants.
Uncategorized
No Comments »
New GIA President
28/4/2022Robert Potter and Partners
Jonathan Potter has been elected President of the Glasgow Institute of Architects.
Jonathan Potter, Senior Partner, has been elected President of the Glasgow Institute of Architects. Many congratulations from the practice!
It is an honour have been elected GIA President.

The Institute is in great shape with its new constitution, involved committees, and modern communications.

We are a dynamic institute, with good links to other institutions, very positively promoting our members and the standing of the profession.

As a practising architect with offices in Ayr, Dumfries and Glasgow, it is a real pleasure to meet architects from across the Chapter. There is a breadth of urban, rural, coastal, and island projects, covering an incredible range, and I am very proud to represent the Institute and our members.
The work and activities of GIA can be seen at GIA Glasgow Institute of Architects
Uncategorized
No Comments »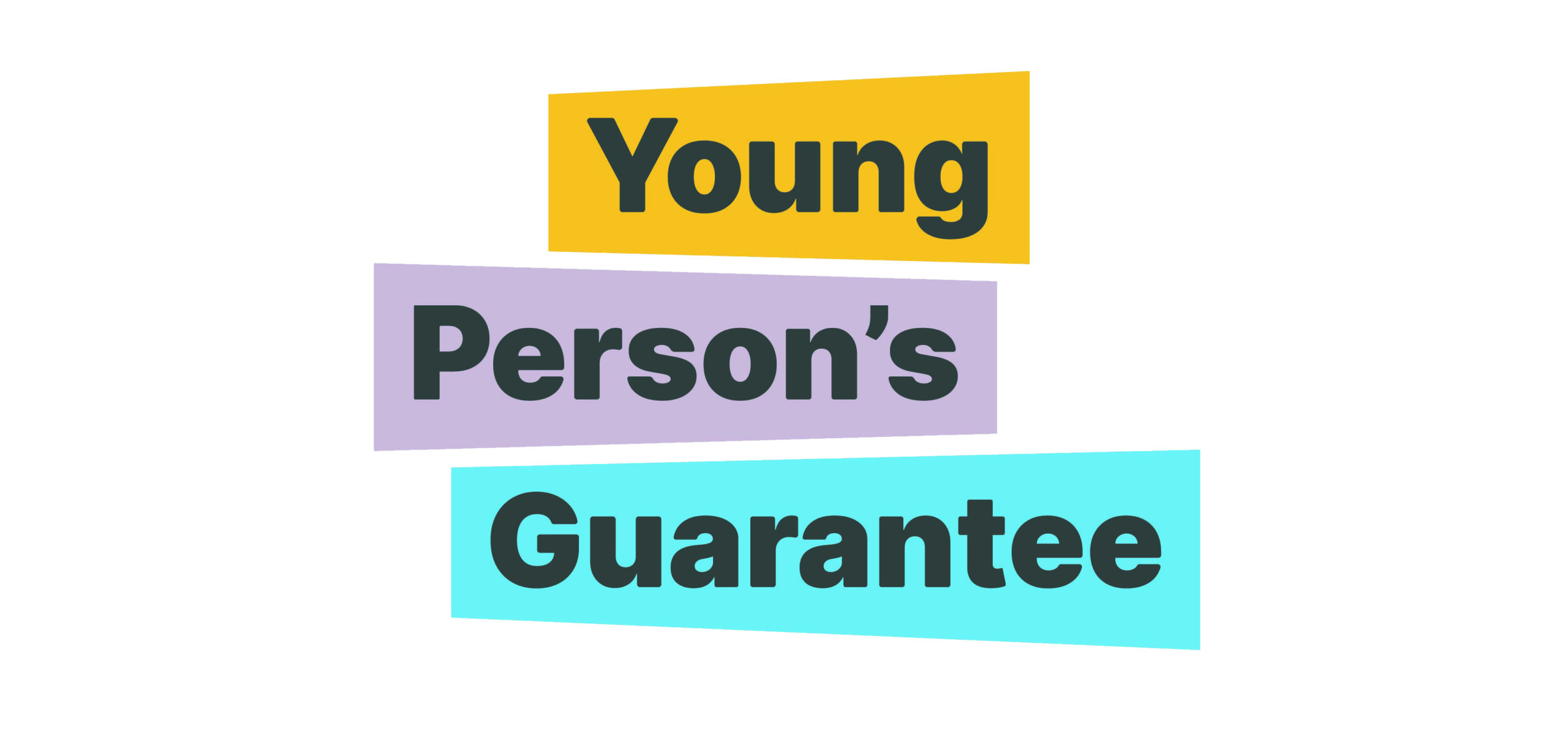 Young Person's Guarantee
9/2/2022Robert Potter and Partners
The practice has been approved as a Young Person's Guarantee Employer.
We are proud to commit to the Young Person's Guarantee and join employers across Scotland in creating opportunities for young people. The young workforce have been amongst the hardest hit by the economic consequences of Covid-19 and we are pleased to support young people during this critical time.
The Young Person's Guarantee is a commitment backed by the Scottish Government to provide opportunities for 16-24 year olds in Scotland through jobs, apprenticeships, further and higher education, training programmes and volunteering.
Uncategorized
No Comments »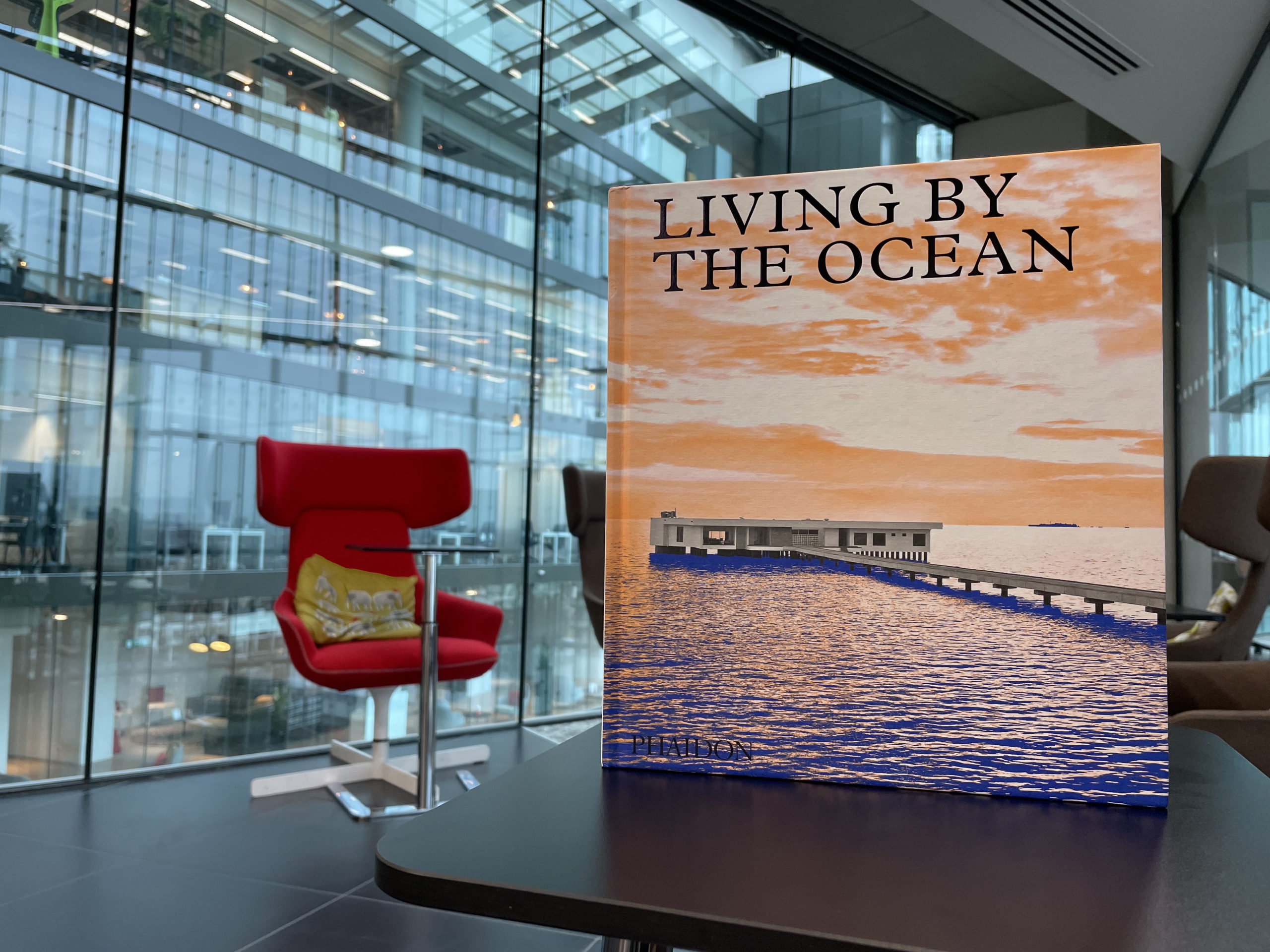 Living by the Ocean
9/11/2021Robert Potter and Partners
Photo in our London office of "Living by the Ocean" published by Phaidon books, which includes North Witch Point.
Phaidon have published "Living by the Ocean" which includes the Cliff House at North Witch Point, Portpatrick.
Living by the Ocean demonstrates just how many inventive ways contemporary architects have found to solve the perennial problem of creating a comfortable human shelter beside the sea.
The drama of Cliff House is captured in a series of high quality photos, showing its rugged clifftop setting and views to the sea.
More information is on the Phaidon website at Living by the Ocean
Uncategorized
No Comments »