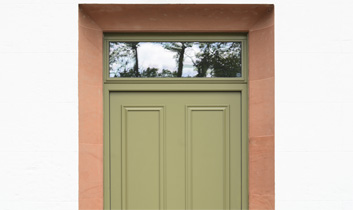 Back to News
Longmeadow House Completed for Loreburn
25 September 2023
Works were recently completed the adaptive reuse of a derelict Category C Listed Building, Longmeadow House which was convert into 3 affordable homes for Loreburn Housing Association as part of a wider masterplanned site in Annan.
The works included the removal of an overdominant extension, repairs to the external building fabric whilst also creating modest modern extensions at ground floor level to act as separate apartment entrances, service cupboard and bathrooms to each of the 3 homes to minimise disturbance of historic fabric as part of the adaptations and alterations to the main house.
A former outbuilding and link wall creates a separate home with new openings formed within the stone walls.
Great to see this listed building saved, restored and reused!