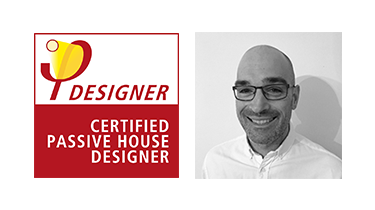 Back to News
New Certified Passive House Designer
30 August 2023
We are pleased to announce Douglas Bodell has qualified as a Certified European Passive House Designer certified by the Passivhaus Institut.
This qualification follows training at University of Strathclyde and formal examination from the Passivhaus Institut in Darmstadt and adds to our established in-house expertise in Passive House and low-energy design.
Robert Potter and Partners are committed to upskilling and training of staff in areas that prioritise sustainability and energy efficiency, such as Passive House and Retrofit Design. We now have 3 in house Certified European Passive House Designers / Consultants.