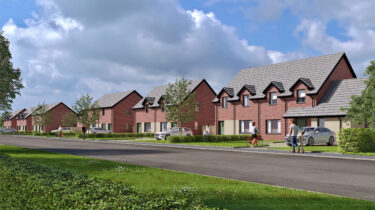 Back to News
Planning Permission Granted for Eastriggs Housing Development
24 February 2023
Grant of Planning Permission has been received for a large affordable housing development in Eastriggs, Dumfries and Galloway for our client Cunninghame Housing Association.
We have obtained approval at Planning Committee Meeting for a large housing development on an allocated housing site to provide 74 affordable homes in total.
The designs have been developed in accordance with the established masterplan for the wider context and include publicly useable open space / landscaping.
The proposed development provides a mixture of single and two-storey semi-detached and terraced dwellings with a good mix of housing catering for a variety of types including general needs and amenity.