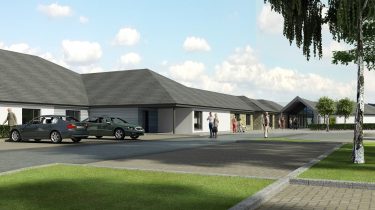 Back to News
Stornoway Care Housing Starts on Site
05 July 2019
The site work has started for the construction of a new 52 place Care Home in Stornoway, which will replace the existing care homes in the area, plus a 50 flat Housing with Extra Care development and 74 new houses for Hebridean Housing Partnership.
The Care Home and Housing with Extra Care are dementia-friendly and have been designed to give long term flexibility with good space standards and a variety of dayrooms and activity spaces. The development also includes a Day Care Centre and a Training Centre with 3 teaching classrooms.
See Scottish Housing News article for more details.