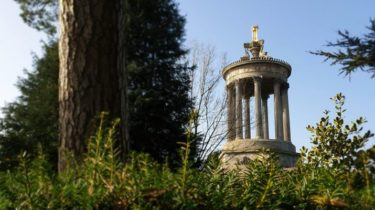 Back to News
Conservation Architect Re-accreditation at Advanced Level
11 October 2022
Congratulations to Andrew Easton whose re-accreditation in Conservation Architect at the Advanced Level was recently approved by The Royal Incorporation of Architects in Scotland.
Andrew has been accredited as a Conservation Architect at Advanced Level for around twenty years – he is now almost as wizened and ragged as the buildings he works on!
Re-accreditation recognises Andrew's wealth of experience and skill working in the historic built environment and his commitment to preserving heritage assets.
Andrew leads our conservation work together with our other The Royal Incorporation of Architects in Scotland Conservation Accredited Architects: Paul Moffat and Douglas Bodell.
Our conservation work includes the repair, adaption, and conversion of a wide range of historic buildings, from ruinous Scheduled Ancient Monuments and A listed castles of national importance, ostentatious town halls, and imposing Victorian churches, through to modest town centre shop units, vernacular cottages, and whimsical summerhouses.