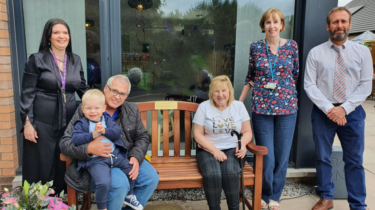 Back to News
Lincluden Extra Care Development Officially Opens
19 August 2022
An official Open Day was held this week to celebrate our Hera Grange new-build, extra care affordable housing development in Lincluden, Dumfries, which provides care and support services to residents enabling them to be part of the community.
Hera Grange provides 11 fully accessible bungalows, a staff and resident activity hub set around a courtyard arrangement. The development fully integrates assisted technology to allow the residents to have innovate care and support to suit their specific needs.
The project was developed in partnership with Dumfries and Galloway Health and Social Care Partnership and Loreburn Housing Association.
The concept of Hera Grange was developed by our service managers across Dumfries and Galloway to provide a long-term solution to the challenges of providing social care, both now and in the future, in a rural area. It is the largest site to use assistive technology carezapp, monitoring the wellbeing of residents. This modern facility allows people with complex disability to be afforded quality housing with their own tenancy.