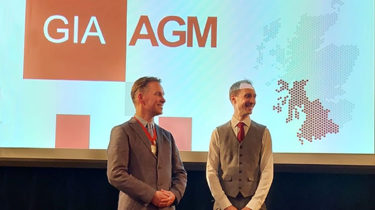 Back to News
New GIA President
28 April 2022
Jonathan Potter, Senior Partner, has been elected President of the Glasgow Institute of Architects. Many congratulations from the practice!
It is an honour have been elected GIA President.

The Institute is in great shape with its new constitution, involved committees, and modern communications.

We are a dynamic institute, with good links to other institutions, very positively promoting our members and the standing of the profession.

As a practising architect with offices in Ayr, Dumfries and Glasgow, it is a real pleasure to meet architects from across the Chapter. There is a breadth of urban, rural, coastal, and island projects, covering an incredible range, and I am very proud to represent the Institute and our members.
The work and activities of GIA can be seen at GIA Glasgow Institute of Architects