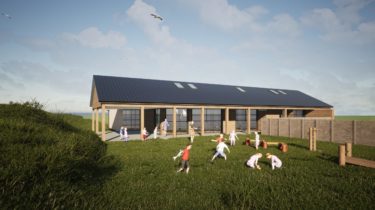 Back to News
Orkney Nursery gets Planning Permission
11 May 2023
Planning Permission for a new-build nursery in Kirkwall for Orkney Islands Council has been secured!
We worked closely with the team at Orkney Islands Council to develop a design which will provide flexibility in use, with the toddler and pre-school spaces arranged around an activity plaza.
The children will have a high-quality indoor learning and play environment with easy access to a good-sized safe south facing garden.
The timber framed design uses Glulam columns and beams to reduce embodied carbon.
Works are due on site this spring.
Orkney Nursery continues to demonstrate our design expertise in the early learning sector having previously completed new build nursery projects in Kilmacolm, Wendover, Aylesbury, Brentford, Barnet, and Twickenham.