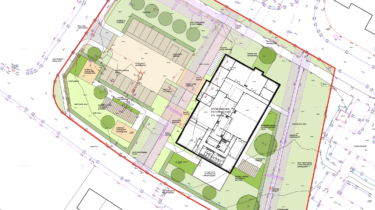 Back to News
Planning Permission Granted for STEM Centre
08 November 2021
We are pleased to have obtained Grant of Planning Permission for a new-build STEM Skills and Innovation Community Centre in Kelloholm for our client Kirkconnel and Kelloholm Development Trust.
This project is an ambitious regeneration project that will deliver a purpose-built state-of-the-art Skills and Innovation Centre on a derelict site in the heart of Kelloholm. It will have a significant impact on the physical regeneration of Kelloholm, while tackling income, employment and skills deprivation, and supporting local businesses to grow.
The STEM Skills and Innovation Centre incorporates training accommodation, digital learning facilities including digital classrooms, learning pods, and breakout spaces and serviced business/co-working space and office accommodation.