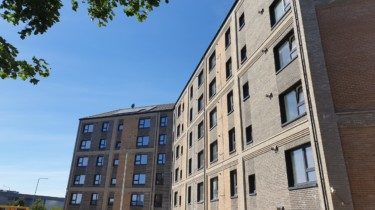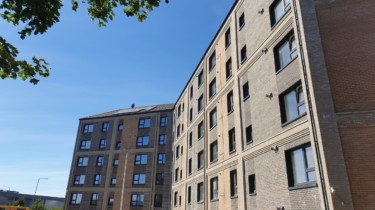 Back to News
Scotland's Largest Passivhaus Development Completed
05 December 2022
Scotland's largest Passivhaus development has received formal independent Certification and is now officially a Passivhaus! Robert Potter and Partners were Architects and Passivhaus Designer for the 6 storey project.
The 36 flats in Dalmarnock, Glasgow for West of Scotland Housing Association, include 3 wheelchair properties and a mix of family and amenity flats.
Off-site manufacture (OSM) using timber frame assisted in maintaining high quality of construction and allowed the airtight layer to be installed off-site in large sheets, reducing the need for airtightness taping on site.
The building has been added to the International Passivhaus Database.
The Passivhaus design means that residents' energy bills will be significantly reduced. MVHR provides enhanced indoor air quality for improved health. Triple glazed Passivhaus windows keep out road noise while keeping in heat and providing fine views over the city.